I have another blog (diary) on another site, and I'll probably just be copying and pasting from there mostly. I'm too lazy to write twice...



My Valentine's Day present from Savino was a night of very good sleep (though not uninterrupted). Thank you son. He is my Valentine today.
Some pictures...





Making our "Valentine's tree", which was a clearanced Christmas tree made with pink and white icing and cinnamon hearts




Everyone got in on the action! I was doing the icing, and they were placing candies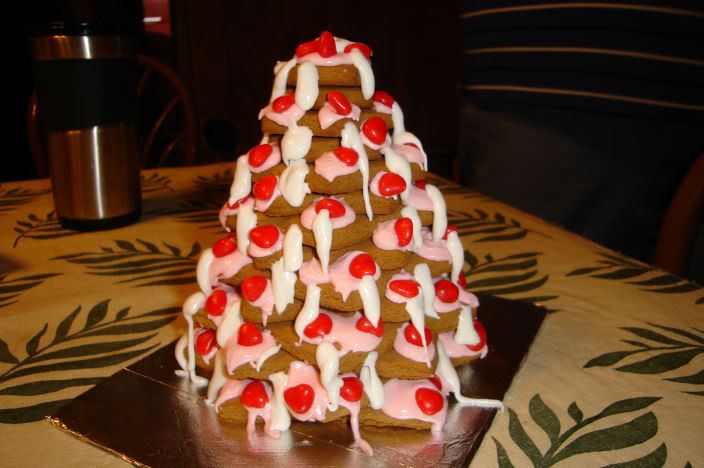 All done!




Going to run errands, that is a 12mo hoodie that BARELY fits him. But it is so cute, it even has a little skunk tail on the back!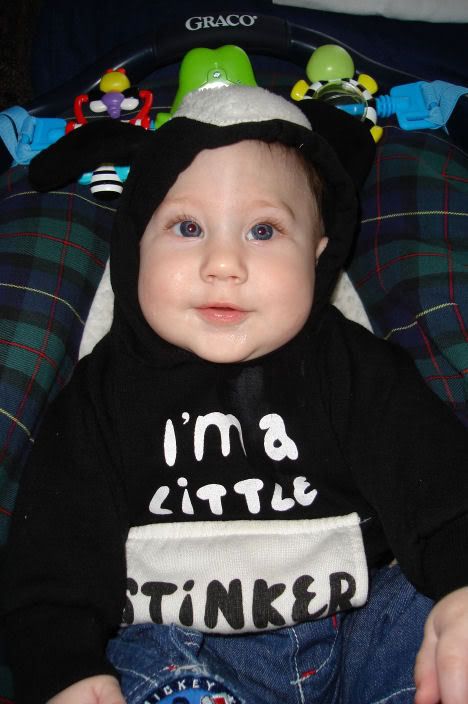 Aw, how can you resist it?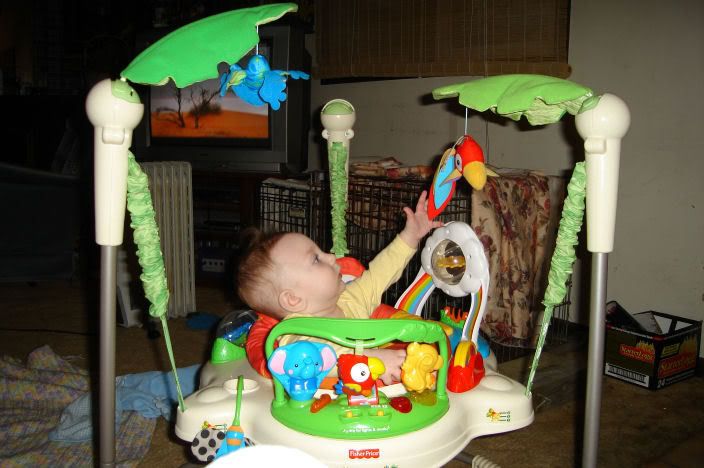 He was trying so hard to reach that bird!




Still trying to get a good picture of both of us




5 month pictures, he's getting too big!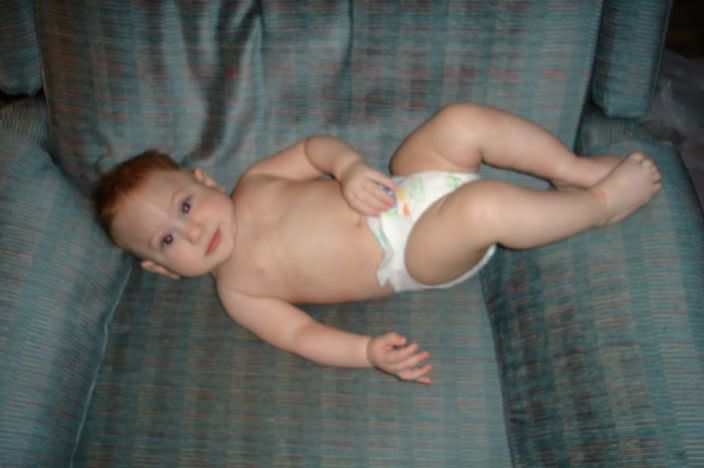 Sideways baby!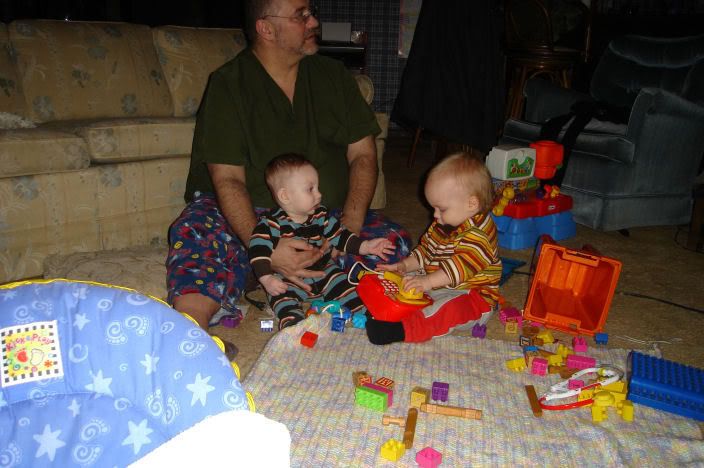 Playing with Jaden on the floor with Daddy, from the other day when we watched Jaden




Who's taking the picture??


Savino seems to be much less crabby today. I think it might have been something I ate. Tim bought and made these extra hot italian sausages the other day, and I ate one not even thinking about it. It wasn't like SUPER hot, but it was pretty spicy and I think something in it was transmitted through my breastmilk and irritated his stomach. He's also had a touch of diaper rash and since obviously he hasn't been eating anything different, my breastmilk is the only variable, so I think that it must have bothered him. To compound the problem I ate the sausages two days in a row (I had a leftover one for lunch the next day) before I realized it might be me. Poor bub, I'm sorry for poisoning your milk! His butt seems better this morning too, copious amounts of Bordreaux's Butt Paste and baby powder seemed to do the trick. He is still not napping right, but whatever, so long as he sleeps at night I really don't care.
I don't think that Tim and I are going to do anything special for Valentine's Day. I am making heart shaped brownies for dessert and maybe a nice dinner, steaks or something. I haven't figured out the dinner part. We didn't get anything for each other, I made him a Valentine by hand, which is getting to be a tradition, and he sent me a Valentine's card by text message.
I made curry for Tim last night, some of it turned out OK, some I was not impressed by. I made dahl from yellow split peas, which turned out super good and I was very happy. It was just a bit too thick though, it needed to be more watery, next time I will add some stock to it. I also made curried chicken which did not turn out so good in my opinion. It was too sweet I think, and not hot enough. I also made the mistake of throwing the ground red pepper into the pan with the oil and onions and it scorched a little and made a toxic cloud of pepper chemicals that had us all coughing, including poor little Savino. That was not cool. I won't use that recipe again. I also made falafel, mmmmm, soo good. We had rice and peas with it, there is a lot leftover. I will probably have the leftover falafel for lunch with some lettuce and pita bread. Wonderful.
Tim has finally agreed that falafel is a wonderful thing, he has come to like it from initially saying that it was weird. Haley likes it too, so I am glad that I am finally diversifying their tastes. I will definitely make the dahl again though in a smaller amount, I don't think that I will try the curried meat again though. I don't think I am so hot on that. I might try making curried lentils next time instead.
I think that I am going to throw Eleni's baby shower for her. She is due June 16th so I am thinking some time in April would be good. She needs so little in the way of actual stuff that it will just primarily be an excuse to have lots of good food and play silly games.
Ok, the baby is fussing to nurse, of course, so I will wrap this up.